7 tags
Adoptive mom's 'newborn' photo shoot with...
(via The TODAY Show) The face is angelic, the lighting soft and the subject is napping peacefully – just the way a newborn photo shoot should look. It took 13 years, but Latrell Higgins finally has his baby photos. "Here's my sweet not so little newborn! His name is Latrell and weighs 112 lbs.," his mom Kelli Higgins proudly announced on Facebook, where the boy's simple wish created an...
4 tags
7 tags
5 tags
5 reasons you won't adopt from foster care, and...
"It's too expensive." "Children in foster care are too set in their ways to blend in with my family." "I'm not married, so I can't adopt, right?" "I don't want to deal with the birth parents in my face about their child or deal with the child welfare system – it's all just too complicated!" We hear these and similar comments all the time. It's good to consider all of the challenges and...
6 tags
4 tags
Watch
A boyhood wish finally came true. But Maurice Griffin had to wait until he was a man for it to happen. At age 32, the California man found his family and was adopted. Via CNN: http://edition.cnn.com/2013/03/15/us/man-32-adopted/index.html
6 tags
6 tags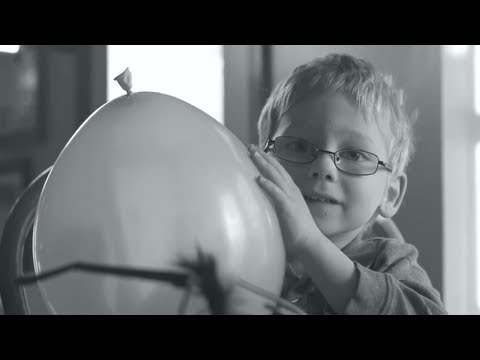 7 tags
How infertility blessed a family with twins
Post by April Martinez Our story began when my husband and I got married in July of 2005. Two weeks later he left for Iraq and six months later I left for Afghanistan. Almost two years after he left, we were finally together – thanks to a nice four-month extension I received at the last minute. One if the things that got me though all that time apart was the dream of starting a family once I...
5 tags
via the Congressional Coalition on Adoption Institute
8 tags
Our favorite Foundation milestones - Part 1
By Rita Soronen President and CEO The Dave Thomas Foundation for Adoption is 21 years old, and what a journey it has been. So much has happened during those two decades, but we have a lot more work to do. During the 12 years I have been privileged to lead this organization, many memorable moments stand out.  Perhaps none more than the day I previewed the video we created in the fall of 2011 to...
5 tags
What parents need to know about the adoption tax...
If you are considering adoption, or in the adoption process, you probably have heard about the Federal Adoption Tax Credit (ATC). Unfortunately, there is a lot of confusing information about the ATC and I would like to clear that up for you. It is understandable that it is confusing because the rules keep changing. The ATC is available for adoptive parents who have adopted a child who is not...
"26,000 youth are aging out of care without a family. Share this with 26,000+ to..."
5 tags
Our top 10 most popular blog posts of 2012
We compiled our most popular blog posts for 2012, according to our readers. It's a great way to catch up on anything you missed.  http://www.davethomasfoundation.org/2012/12/our-10-most-popular-blog-posts-of-2012/
7 tags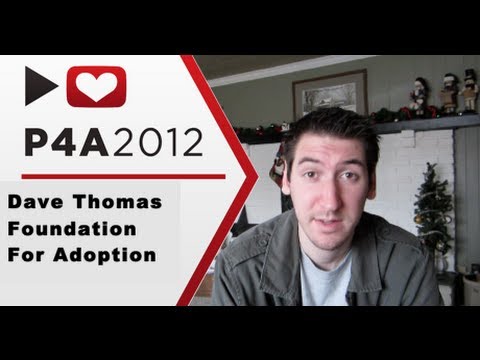 6 tags
4 families, infinite love
By Staci Perkins Senior Director, Marketing & Communications A couple of weeks ago I tagged along with a film and photography crew who were working on our new public service announcement and poster series. The new campaign will focus on successful adoptive families, and will work hand-in-hand with our current campaign, I Am. This positive, family-focused messaging is not only a natural...
5 tags
10 ways prospective parents can get a head start...
When thinking about starting a family, there are many questions prospective parents have.  And when a child does arrive, being quick on your feet to address the unexpected is important, along with trusted people you can go to if you need help. Parents who adopt are no different, except that there is a smaller pool of people available for advice. On our Facebook page we asked adoptive parents and...
3 tags
Nearly 4,500 children found their forever families...
On November 17, nearly 4,500 children were adopted by their forever families during the 13th annual National Adoption Day celebration in almost 400 cities across the United States. Thanks to the efforts of adoption advocates, policymakers, judges and lawyers, approximately 44,500 children have been adopted from foster care on National Adoption Day since it began in 2000. Read the complete...
3 tags
14th annual 'A Home for the Holidays' to air Dec....
The 14th annual 'A Home for the Holidays' will air at 8 p.m. EST Dec. 19 on CBS. The special will tell stories about adoption from foster care to raise awareness about this important social issue. The inspirational stories will of four families will be enhanced with performances by some of today's most popular musical artists. It will be hosted by Rascal Flatts and include...
2 tags
5 tags
We're featured on Daily DoGooder!
Our "I Am" PSA is the featured cause video on Daily DoGooder today. They do great things to raise awareness of many worthy causes and we're honored to be among them. Our favorite part (aside from being featured, of course) was the summary they provided with the video. Short and sweet, Dave Thomas Foundation's "I Am" refutes the dismissive claim that foster...
4 tags
6 tags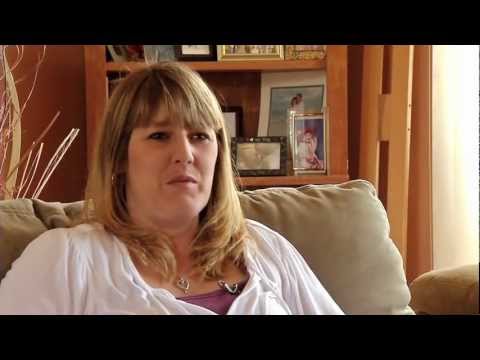 9 tags
The Dave Thomas Foundation for Adoption is an official partner for the first-ever national day of giving, Giving Tuesday. On Tuesday, Nov. 27, the collective power of charities, families, businesses and individuals will transform how people think about, talk about and participate in the giving season. Giving Tuesday will create a national moment around the holidays dedicated to giving, similar...
7 tags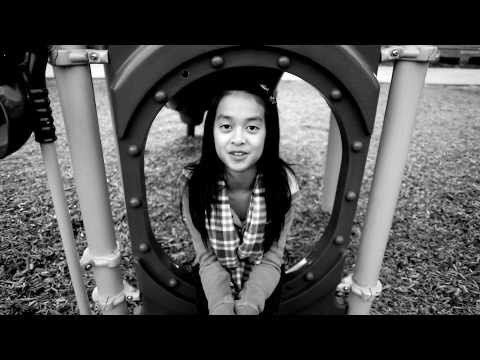 2 tags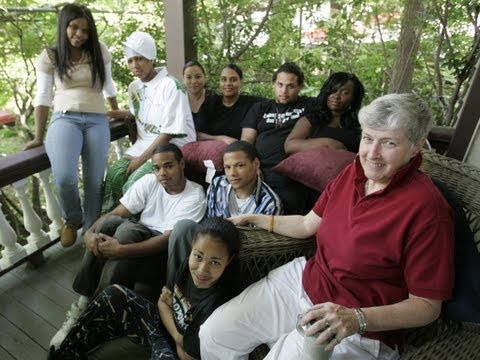 5 tags
Let's elevate National Adoption Month to more than...
By Rita Soronen | CEO and President Every day for the past 20 years we have celebrated, communicated, provided free materials and toolkits, and used this time to try to increase public and media attention, for all the right reasons – to elevate the awareness of the children we serve and to drive Americans to take responsibility for the children in their communities. In November, adoption gets...
4 tags
2 tags
9 tags
2 easy ways to you can help get more children...
By Rita Soronen | CEO and President We are in the thick of political debates, fiscal cliffs and sequestration. Meanwhile, children who have no voice in any of these discussions continue to linger in foster care, age out, and wonder when we adults will get a grip and work harder and smarter on their behalf. There are some significant policy efforts circling now that can positively impact children...
5 tags
In Their Own Words
In its blog, Fostering Media Connections shares six powerful stories of adults who lived their young lives in foster care. In their own words, hearing the varied experiences of former foster youth shows what its really like for children in foster care. These stories are all the more reason why we all need to help the more than 100,000 children in foster care find loving, supportive, and...
3 tags
6-year-old tries to find homes for foster kids →
Such a great story that we had to share. It doesn't matter your age, you're never too young, or too old to help a child in foster care.
4 tags
7 tags
Help pass the Families for Foster Care Stamp Act
We need your help. The U.S. Senate has introduced a bill (S. 3231) - the Families for Foster Youth Stamp Act. The bill would create a semipostal stamp to raise funds for effective programs to improve outcomes for youth in foster care.  Half of the funds would go towards finding permanent homes through adoption, kinship care or guardianship. The other half would go to the State Court Improvement...
3 tags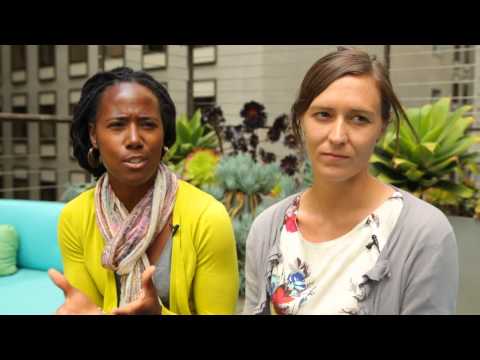 7 tags
5 tags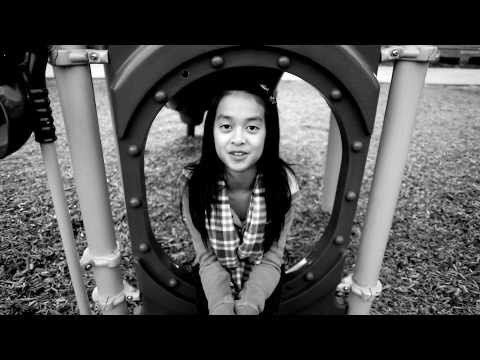 2 tags
3 tags
Adoption better than foster care
Recently, The Sun reported about a new state initiative to prepare youth for life after foster care ("Preparing foster teens for life," Aug. 20). While helping children in foster care gain the skills they need as adults is good thing, the right thing to do is help them find a permanent family. At the Dave Thomas Foundation for Adoption, we are doing just that. Our child-focused...
3 tags
What I Would Like to Tell Adoptive Parents (About...
–This was originally published on the author's blog. Editor's Note: This is an open letter to Ann Brenoff and @HuffPoParents about her piece My Daughter's Baby Picture. Dear Ann Brenoff, Earlier today, I read your essay about taking your adopted daughter to China to get her some answers about her adoption. I noticed that the comments are overwhelmingly positive, and also that they are...
7 tags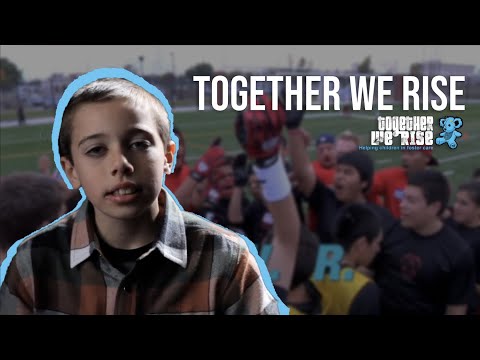 3 tags
More Latinos are Becoming Foster Parents or...
nbclatino: (Photo/Getty Images) A college lecture inspired Ray and Connie Gallego to consider what most Latinos still haven't completely opened up to: adoption. "My wife and I were working diligently into our successful careers and decided to start a family. We continued trying for years and weren't successful," recalls Ray. "I told myself that I needed to act now and start researching...
3 tags
1 tag
6 tags
What do they need to hear?
By Miguel Perez Chief Operating Officer Last year we set out to debunk myths about children in foster care with our "I am" public service announcement video and poster campaign.  While we should have called it "I am not," we didn't like the negativity of the name. But, by sharing what these children are not, you see who they really are. Kids. Just kids. Running nationally on major broadcast and...
5 tags